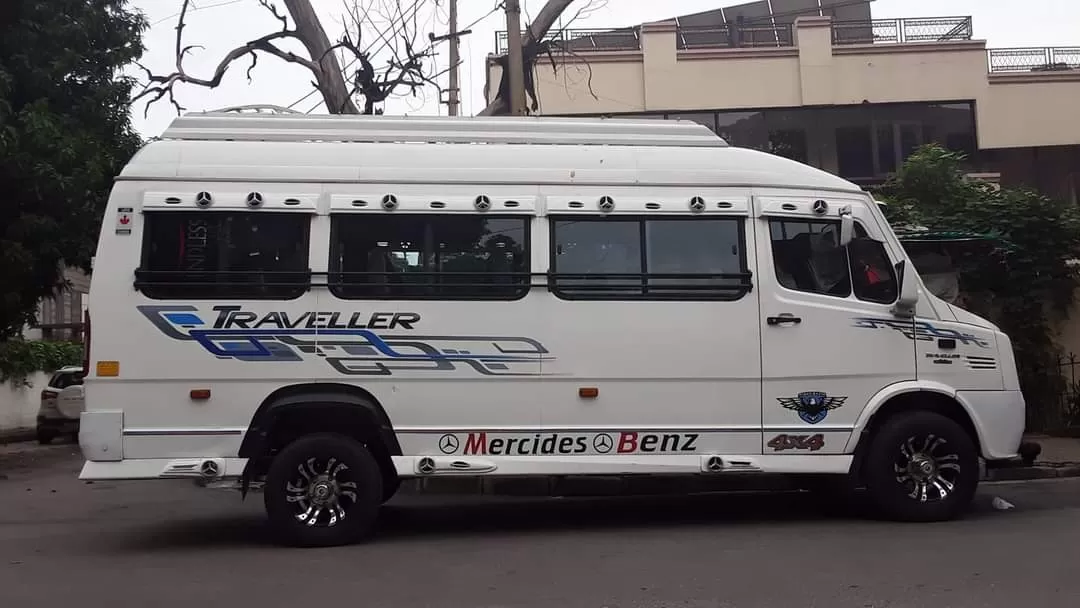 Book Tempo Traveller on Rent near Me at Karan Car Rental
As it is easy to understand from the name, a Tempo Traveller can hold a small number of people inside. Based on the model you are going to rent, 12 to 20 people can be transported. It has a capacity more than ideal for business trips or leisure trips with a small group of friends. Tempo Traveller Hire is for those looking for a comfortable means of transport, but which at the same time can guarantee a lot of space, minibuses are an ideal choice. Relying on a company with proven experience is certainly an excellent place to start for those who do not want to have nasty surprises or overpay. If you are searching on the internet for Tempo Traveller on Rent Near Me, for example, by relying on a company like Karan Car Rentals, are always among the most advantageous of all those available online.
Since these vehicles offer great advantages for traveling in small groups of friends, colleagues and family. So if you are organizing a trip, an excursion or a transfer, Hire Tempo Traveller on Rent.
It is a Safer Way
As a matter of fact, traveling with several people is safer than traveling alone. It is good to remember that Tempo Travellers are always kept in perfect condition by the companies that hire them. The braking system, tires and all wear parts of these vehicles are checked at set intervals. Conversely, a Tempo Traveller can cost less to rent than other types of rental vehicles. We offer Best Tempo Traveller on Rent.
Requires Less Parking Space
It is a fact that a single vehicle - even if it is larger - requires less space than the multiple means of transport. A 12- 20person Tempo Traveller, for example, certainly takes up less space than three cars. Number needed to carry 12- 20 people and their luggage. Thanks to this feature, you can save on the cost of parking or any tolls that you will pay. The main advantage in the case of hiring a Tempo Traveller is certainly the smallest size. In places where traffic is heavy, such as city centers or airports, it is essential to use vehicles that have an excellent relationship between size, capacity and comfort.
Karan Car Rentals provides the latest generation Tempo Travellers with qualified and professional staff. Our goal is to satisfy the needs of a customer represented by private individuals, tour operators or travel agencies. A service dedicated to business travel, for years our staff has been trained in terms of quality and courtesy of the service, we perform transfers for crews, guests and/or corporate clients, events, etc. Our vehicles are recently registered and perfectly cleaned and sanitized. Thanks to our experience, we help our customers and tour operators in organizing wonderful trips.