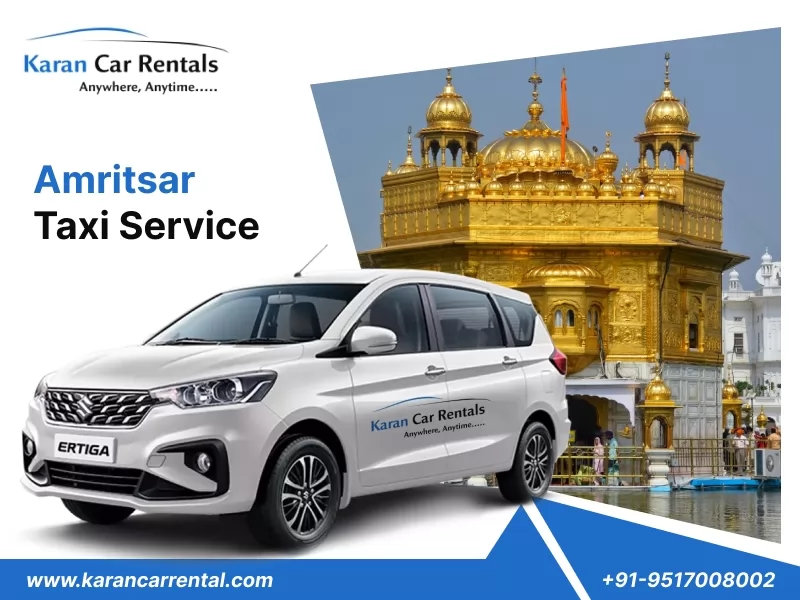 Taxi Service in Amritsar for Outstation
Amritsar, a city in the Indian state of Punjab, is the spiritual and cultural heritage of the followers of Guru Nanak Dev. This city is witness to the presence of Sikhism as well as Indian independence. It is also called the holiest city of Punjab. Interesting things related to the beauty and history of Amritsar attract tourists. Many tourists are coming here from all over the country and abroad.
Movements or journeys are necessary and unavoidable in the course of a lifetime. Means of public transport such as trains and buses are often overloaded for outstation in Amritsar. In this case, hiring Taxi Service in Amritsar for an Outstation is the ideal solution for people who want to travel carefree. Thus, a taxi service remains the most affordable and convenient means of transportation for outstation.
Private Life
Public transport systems are designed to move large numbers of people efficiently; they do not provide privacy for their occupants. Within the confines of a cab, you can make phone calls, use your tablet, and take notes without worrying about someone looking over your shoulder. You can have a private conversation or meeting while you are on the move, and this is made naturally by hiring a Taxi in Amritsar for Outstation. If you want to be alone and quiet when moving to a specific place, the best transport service is to hire a taxi. With a taxi, you can ask the driver to make a stop along the way. However, this has an additional cost.
Convenience
These cab services are necessary for your transportation. Since the drivers are the drivers, you can enjoy the ride without having to worry about the routes, parking areas, fees, and other such concerns. Taking to Karan Car Rentals, Taxi Service Provider in Amritsar for Outstation is like using a personal driver.
This allows you to cut door-to-door travel time compared to driving your personal car, as you don't have to worry about finding parking on congested city streets or in a garage. Also, in a taxi, you have flexibility in your route, whereas public transport follows pre-arranged lines which may not exactly match your destination.
Cheap and Affordable
Taxi drivers commonly referred to as cabbies; know their respective city inside and out as they roam the streets full time. Their dispatchers keep them informed of traffic jams and road closures, allowing them to choose the most efficient route to reach their destination.
Taxi Hire in Amritsar for Outstation from Karan Car Rentals can relieve you of the burden of driving and dealing with these potential obstacles. As our taxi services are available 24/7, you can enjoy a taxi ride at any time or in an emergency, safely and on time.
The Taxi is Therefore the Best Option
Hiring taxis can save many people from needing a car. Owning a car can be an expensive undertaking between the cost of purchase, operation, and maintenance. Taxis can eliminate maintenance, gas, insurance, and parking costs from your monthly budget. Taxi can even be a financially advantageous alternative to owning a car. Hire Taxi Service in Amritsar for Outstation from us and travel freely to your destination.
We offer a one-stop solution for long-distance travel at economy rates for a single ride, local hourly rental, round trip, and multi-day trip. Our Cabs aims to lead end-to-end personal transportation services that people hire in their daily lives. We strive to ensure that every customer enjoys the taxi ride and gets comfortable, well-maintained cabs at an affordable, hassle-free price. This brings a touch of security, comfort, and responsibility to customers. Contact us to Book Taxi in Amritsar for an Outstation.