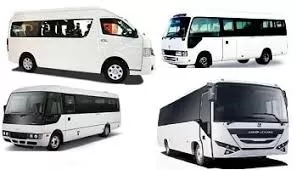 Taxi Hire in Chandigarh
A wonderful city like Chandigarh is located in India. This city is not considered a part of any state; it is a union territory. The special thing about this city is that this city is the capital city of both the states of Punjab and Haryana, but it is not included in these states.
In this city, there are various ways to get to a place with the different means of transport available to the population. And each of these means of transport has its own set of advantages and disadvantages. Indeed, nothing yet replaces the qualities of a good Taxi Hire in Chandigarh for getting around town.
Reasonable Price
The prices offered by the taxi companies are very reasonable. They cost a little more than the bus or train fare. However, the comfort and personal space offered in a taxi are not available in these two means of transport. We are the best Taxi Hire in Chandigarh.
Availability
As taxi services are available 24/7, you can contact them anytime, even during peak hours. Whether you are traveling to a new place or dealing with an emergency, Taxi Hire Service in Chandigarh with Karan Car Rentals will help you reach your destination safely and on time.
Speed ??of Service
If your trip requires speed and responsiveness, the taxi is the ideal means of travel. Indeed, you can count on the driver to help you arrive on time at your destination. The Taxi Hiring Service in Chandigarh from us needs GPS to find the fastest route.
Privacy and Amenities
By taking a taxi, you will be alone in the vehicle. All luggage is stored in the rear trunk. Moreover, while the driver is driving, you can fully enjoy the ride without having to worry about other things like the route. Hire Taxi in Chandigarh from us and enjoy the best ride ever.
The Drivers are Professional
Taxis are driven by professional drivers. They know the city routes very well and can find the shortest route without breaking traffic rules. So, you can have a pleasant experience and reach your destination on time.
Flexibility
Compared to public transport, Chandigarh Taxi Hire services are very flexible. You have the right to choose your destination and go there according to the route you want. Also, the car does not stop frequently to pick up and drop off other passengers.
The Time Saving
Even if the GPS is a great help, the taxi makes it possible to drive faster in a city that you do not know very well. In addition, it is quite possible to book the taxi you need in advance with a specialized company such as Karan Car Rentals. You can therefore make the reservation as early as possible to better organize your movements during the trip. We actually offer high-end taxi services with professional drivers in Chandigarh.
The Diversity of Taxi Services
A professional taxi service provider like Karan Car Rentals often offers a wide range of services to meet the needs of customers, especially tourists. As a holidaymaker, you may need to take a taxi at different times. For example, you can search Chandigarh Taxi Hire Service for the transfer to and from the airport or the station. It can take you to sights, markets, restaurants, your hotel, etc.
With many years of experience, we offer you a reliable, efficient, and sophisticated taxi service. Our values ??and our commitment to you are at the heart of our daily activity and serve as a pillar to guarantee you a constant quality of service, for each trip. Punctuality is the most important quality a taxi driver must possess. At Karan Car Rentals, everything is precisely planned, so you can rely on our service. Our experienced drivers know the region well and they will transport you safely, and as quickly as possible. To ensure the safety of our passengers, our taxi drivers are regularly made aware of passenger safety by regularly checking their vehicles.