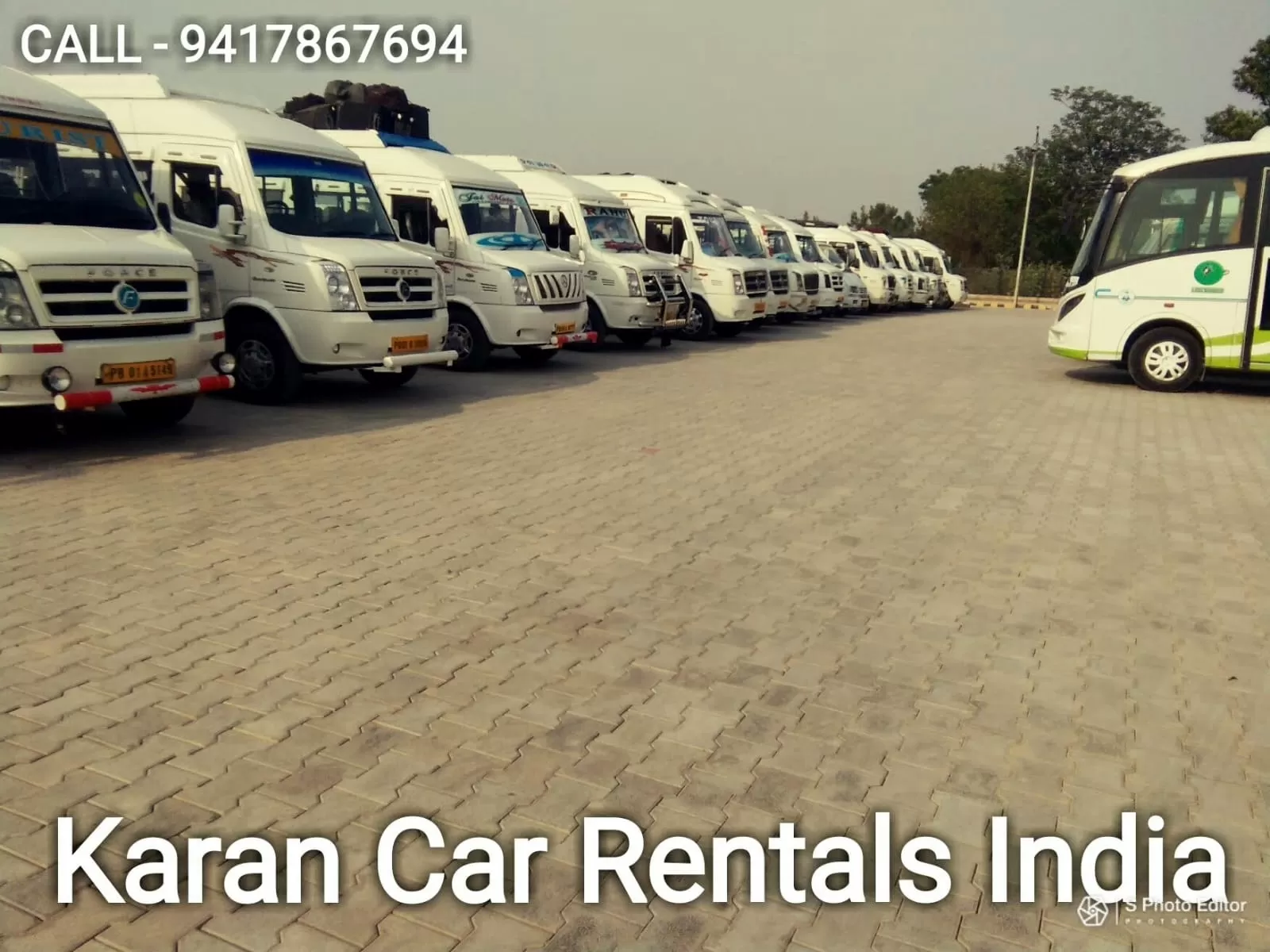 Karan Car Rentals is The Best Option for Tempo Traveller Hire for Outstation Tours
Usually the rental of a Tempo Traveller is the preferred solution for business people, students and groups who need to travel for outstation Tours. Even for tourist, sporting or trade fair events, the shuttle service remains ideal. If you are searching for Tempo Traveller Hire for Outstation Tours, Karan Car Rentals is the best option for you.
An Economical And Efficient Solution For Outstation Tours
Tempo Traveller Hire for Outstation is as versatile as it is convenient and is an excellent alternative to hiring cars for a group ranging from 8 to 15 people. The Tempo Traveller is designed for economy and efficiency.
When a group is larger than 8 people, hiring Tempo Traveller Rental in Amritsar is always a good choice. First of all because you don't have to worry about anything. The choice of this type of transport is certainly less expensive than hiring a taxi. You spend your time in joy talking with other people, while traveling for out station.
Why Hire A Tempo Traveller?
Organizing and planning the movement of a group of up to 15 people can be a real undertaking. Organization, responsibility, money for fuel and the difficulty of putting the cars together, but also the drivers, can represent insurmountable obstacles. Instead of going crazy to organize a caravan of five or six cars, hoping that no one gets lost, you can make your life easier by hiring a Tempo Traveller.
Why is a Tempo Traveller the right solution? First of all, because the rental includes a professional driver behind the wheel, so no one has to worry about studying roads and itineraries. With all the people on board you are sure to arrive safe and sound, all together at the same time, without the danger of getting lost or running into unexpected events. As we mentioned earlier, hiring a Tempo Traveller is much cheaper than driving half a dozen cars on the road for out station tours.
Karan Car Rentals has been dealing with Tempo Traveller rental with driver in the transport of people for many years: this great experience allows us to understand the dynamics and needs of different types of trips and to offer customers, both business and individual groups. The modern, large and flexible fleet allows us to give a professional response both to those who want to rent a 12 Seater Luxury Mini Bus for Hire in Amritsar and SML Isuzu Luxury Minibus on Rent to those who travel in small groups or as a couple for pleasure or for work. Our drivers are very professional and experienced to ensure a safe trip. In addition, they have excellent interpersonal skills and are able to meet the needs of all types of travelers.